As chef, I understand the importance of the culinary element in the development of manufactured trend and how to succeed with food products or concepts. We know about creating flavors and experience it thru food. We bring credibility to food products.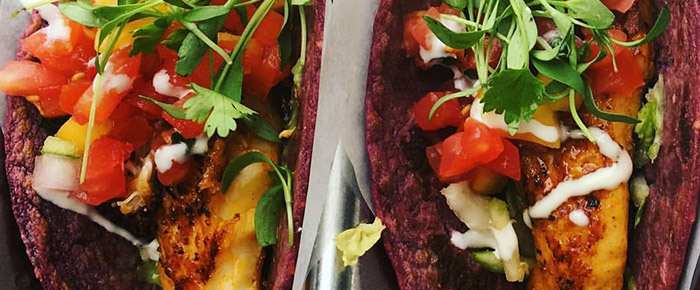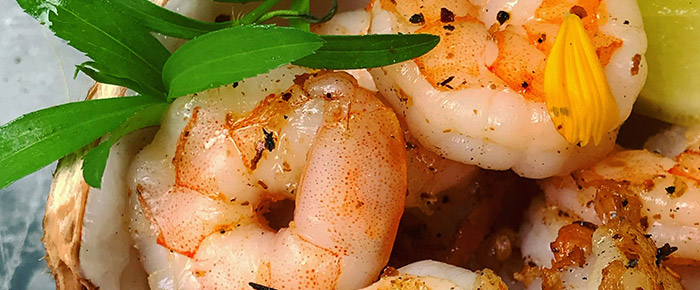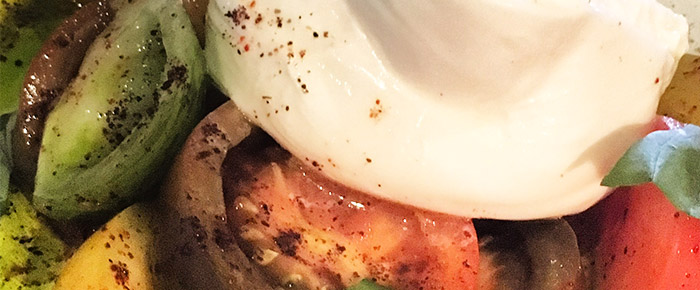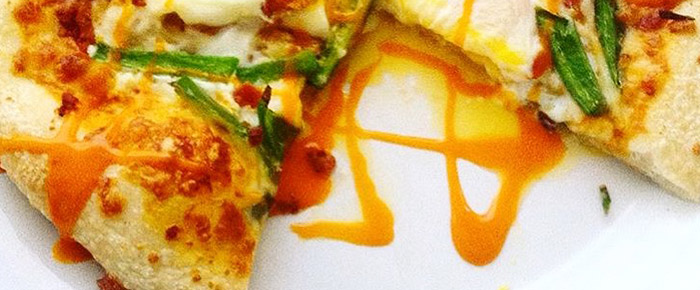 HOW I CAN HELP
---
I have the know-how to help increase your sales while reducing your costs.
How to capitalize better your equipment; ingredients and opportunities.
Create team work. Increase culinary and sale skills.
I know how to create gourmet experience with a competitive price.
---
CULINARY SERVICES:
---
Consultancy
---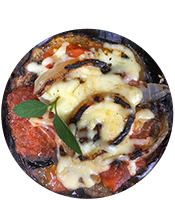 "Culinology –
when science falls in love with culinary."
After ten years experience working with food scienists -being the rat in the hat "like Ratatouille"- I understand the common language to create great products with a culinary soul. Having in mind the parameters involved in bringing great tasting prototypes to reality within a manufactured setting. I can help in the new development of liquids, seasoning, marinades, bakery, beverages and my speciality sauces.
Menu Development
---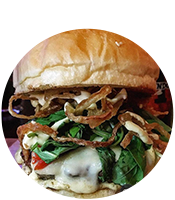 In the last decade I've been working in intense research about each category to ensure your final product/concept works efficiently within your system, is of the highest quality, and -most importantly- tastes great!
I have full expertise in different and competitive markets as the QSR, Fast Food, Food Service, meat processor, dairy processors, snacks and beverages. I lived life in the kitchen and understand what it takes to run a successful food business. I study the global food scene and know what's on trend. I can offer an understanding of the operations side of food business which I use to set you up for success.
Culinary Safaris
---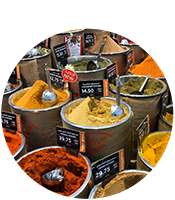 I create the Innovation Culinary Safari to find a great way to interact between food scientis and culinary. Is key this approche to create synergy between Science and food experience.
We create a different trip according each group and the goal to achieve with the experience. We travel to a city and we visit: the local market, grocery's, supermarkets, restaurants by cathegory, local fairs and producers. We taste flavors, buy ingredients and learn about culture. Then we have a complete workshop. We taste the products more relevant, we cook with them, we explore them and together we create a portfolio of new ideas of products focalize in your company needs. To me the most effective way inspire your innovation and development teams. I know how much can impact them to create more innovative and winner products/ concept for the food industries.
Contact me
to customize your own Innovation Culinary Safari.
Business Intelligence
---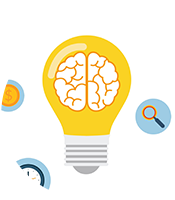 Business Intelligence / MKT Research
Information is power! That's why I invest time and money travelling the world to visit fairs, markets and all kinds of restaurants tasting the traditional, new and trendy flavors around the globe so I can translate this to attractive, innovative and afforable products.
Also we can help you to know about what happen in your category in other markets around the world. If you want to know what's your competitor doing? Or what is the new trend in sandwiches in China? Or what will be the next trend flavor of ice cream or that new chili pepper sauce that will be trend?. We have expertise to find effectively the right information and translate in a presentation that you can present to your clients or colleagues with the most relevant information of the market.
Giving Back
---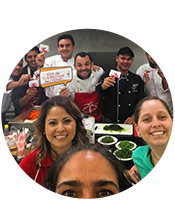 Since long time I been trying to be involve into different private iniciatives, comunal organization, etc. that believe that we can do some "to give back" in life thru food. To me be a "cocinera" chef is not just a honnor, but is also a duty of care with food with the ingredients and the producers. My work is about FEED, people, costumers, family but also souls. So this link will be about that. The different project, initiative that will be part of my agenda and invite you to be part if you want to cooperate too. Or at least to inspire you to "giving back" in you way.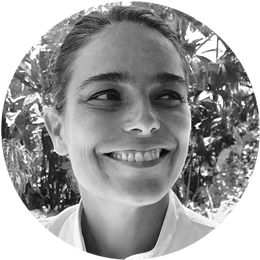 Chef Trini
Woman, mother, cook, traveler and nature lover. Committed to good causes and the environment. I am Chilean by birth but I consider the world my place. I have lived in half a dozen countries and thanks to that I have an adventurous palate and good friends around the world. Food is my passion. My curiosity about the ingredients, preparations, recipes, markets and the stories behind each of them, have been the motivation to dedicate myself to the kitchen. I have more than 20 years of culinary experience involved in all kinds of kitchens, laboratories and experimental kitchens dealing with many types of people and personalities. Cooks, engineers, nutritionists, flavorists, housewives, etc. The last 10 years focused as a Chef developing products for the food industry and the QSR for all of Latin America. Through these years I have worked and collaborated with many multinational companies giving the developments that distinctive culinary touch. I have helped to make known the different Latin American cuisines outside our continent in multiple culinary presentations. And I have hosted groups of chefs from around the world in Latin America discovering their wonderful diversity. Currently I have the privilege of living in a small paradise called Costa Rica, from where I am moving to the different countries where my clients are currently. Argentina, Brazil, USA and Spain.
---
CONTACT
---
Please send me a message leaving your name and email using the form below. You can also contact me at my contact info or social media channels.